Wardog praises with faint damnation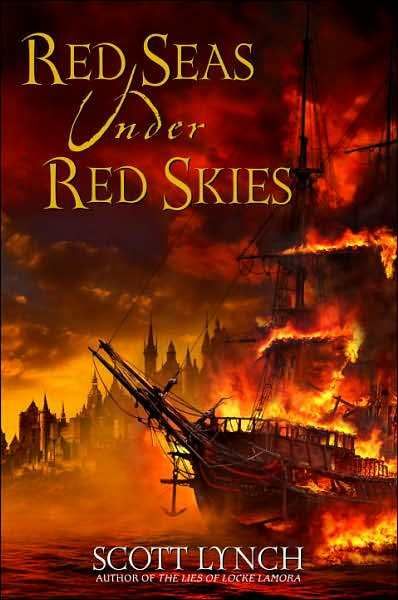 I was nosing about
Scott Lynch's LJ
(which is endearingly titled The Dork Lord, on His Dork Throne) not so long ago and I came across this:
I was not a fan of the Wheel of Time books, probably because I came to them in my twenties with my tastes already fairly developed. I was never able to get past the opening of the second book, and those of you who've known me for ages I'm sure absorbed my criticism and invective years ago. I once wrote at excruciating length upon the weaknesses of the books as I perceived them, and while I thought it was extremely clever and somehow necessary at the time, the years since have drastically mellowed my taste for mocking the work of other authors who aren't huge assholes in person or pushing a distasteful agenda with their work. About the best I can say for my mosquito bites is that I sincerely hope Jordan himself never had them called to his attention. Something tells me he would have given them the eye roll they deserved.
And the sheer decency of it has sort of shamed me to such an extent (especially since I am a non-achiever who hangs about on the internet criticising other people's work) that I can hardly bring myself to review
Red Seas Under Red Skies
, especially since
my attempt to write
about
The Lies of Locke Lamora
degenerated into a (semi-harmless) mock-fest of Scott Lynch's hair. By the way the important word in that sentence was "hardly." With this mind and all due humility, here are some thoughts on
Red Thingies Over/Under Red Other Thingies
, which I shall hereafter refer to as RSURS for the sake of my sanity. It's the second book in the Gentleman Bastard sequence which will, I understand, eventually form a septet. I have to say, this idea distresses me. Not only has Harry Potter soured me on the number seven for life but, given the fact the fantasy genre generally can't cope with trilogies, the idea of a septet seems utterly ludicrous to me. I mean, what do you have to say that takes seven books? Seriously?
For the moment, however, Scott Lynch seems to have something to say. Ultimately there's no point in reading RSURS if you haven't read
The Lies of Locke Lamora
not because it doesn't
almost
stand alone but because familiarity with the background, the setting and the characters deepens the experience of reading. To give it due credit: RSURS is reasonably satisfying on its own terms. You can feel the slow gathering of plot upon the horizon like distant clouds (and fear the coming storm) and there are some massive danglers just left hanging in a deliberately taunting and irritating fashion but, hey, thems the breaks with this kind of thing. And, as in
Lies
, the mysterious Sabetha, the apparent love of Locke's life, is alluded to but remains absent: for fuck's sake, Lynch, stop it. You know she's just going to be a total let down after a build up like this.
The problems evident in
Lies
are evident in RSURS, only slightly moreso because you don't have the novelty factor of being a first book to distract you from them. If you didn't like Locke the first time round, you won't like him here because he's exactly the same and still, some might argue, something of a Mary Sue or the male equivalent thereof. Although I don't personally object to the love affair Scott Lynch is tenderly enacting with his (anti)hero, I do struggle somewhat with the character. As I think I said in my review of Lies, he's absolutely the nicest bastard you could ever hope to meet: he never harms or kills anybody who doesn't thoroughly deserve it, his supposedly long-dead conscience miraculously reappears whenever he's confronted by any sort of cruelty or injustice and his unswerving and self-sacrificing loyalty to his friends is a virtue of such magnitude that it eclipses everything remotely unsympathetic about him. It shouldn't, but that's the way fiction works: if your character cares about the same people as the reader, it doesn't really matter how that character behaves, they're always going to garner a degree of support and approval.
I wouldn't mind this so much if I didn't have the feeling that Locke is supposed to be a shady character for a dark world. Perhaps I have the wrong end of the stick and Locke was never meant to be anything but a big bleeding heart beneath a thin veneer of survivalist criminality but I don't think so. I think the problem with Locke Lamora is that he's neither enough of one thing nor its opposite: he's neither selfish enough to be a convincing anti-hero nor virtuous enough to be a convincing hero. I know part of his shtick is his shifting sense of self and I'm not averse to complicated, contradictory characters but I find Locke incoherent rather than complex. I'm genuinely uncertain as to what Lynch is trying to do with the character or what we're meant to think. I'm not saying he doesn't do terrible things - he mutilates someone (who, admittedly, deserves it) in the first book - but everything he does that's vile and shocking is excusable whereas everything he does that's compassionate is extraordinary. For example, in RSURS, he and Jean, hanging out a decadent casino called the Sinspire, witness an entertainment in which a young nobleman, unable to pay his debts, has to survive in cage of stiletto wasps. Needless to say he doesn't and Locke secretly makes a blessing over the young man's forgotten corpse:
"Crooked Warden," Locke muttered under his breath, speaking quickly, "a glass poured on the ground for a stranger without friends. Lord of gallants and fools, ease this man's passage to the Lady of the Long Silence. This was a hell of a way to die. Do this for me and I'll try not to ask for anything for a while. I really do mean that this time."
There is no reason for this scene to be in the book (not that it isn't cool) - there are plenty examples of the upper classes being cruel and bloodthirsty to make the point and if the stiletto wasps are at all relevant beyond providing atmosphere they're certainly not to this book. In fact, its only purpose is to remind us that Locke Lamora is great and to show him, thief and conman that he is, being humane in the face of the world's inhumanity.
Unlike some of the reviews I've read, I've never had a problem with the snappy, modern dialogue and the very modern obscenity. In fact, I genuinely relish it. Unfortunately, it was during RSURS that I realised something that had passed me by in the first book: it's the only kind of dialogue Lynch can write. Everyone sounds the same. Pirates, noblemen, thieves, priests Locke, Jean: they're interchangeable. Witty but interchangeable.
"And now, my dear professional pessimist," said Locke... "my worry merchant, my tireless font of doubt and derision ... what do you have to say to that?
"Oh very little to be sure... it's so hard to think, overawed as I am with the sublime genius of your plan."
"That bears some resemblance to sarcasm."
"Gods, forefend," said Jean. "You wound me! Your inexpressible criminal virtues have triumphed again, as inevitably as the tides comes and go. I cast myself at your feet and beg for absolution. Yours is the genius that nourishes the heart of the world."
"And now you're-"
"If only there was a leper handy," interrupted Jean, "so you could lay your hands on him and magically heal him-"
"Oh you're just farting out of your mouth because you're jealous."
And so on. And here we have Jean talking to his ladylove:
"Have you really been practicing on barrels Jerome?"
"Barrels. Yes. They never laugh, they never ridicule you and they offer no distractions."
"Distractions?"
"Barrels don't have breasts."
"Ah. So what have you been telling these barrels?"
"This bottle of brandy," said Jean, "is still too full for me to begin embarrassing myself like that."
"Pretend I'm a barrel then."
"Barrels don't have br-"
"So I've heard. Find the nerve, Valora."
"You want me to pretend that you're a barrel, so I can tell you what I was telling barrels back when I was pretending they were you."
"Precisely."
"Well ... you have ... you have such hoops as I have never seen in any cask on any ship, such shiny and well-fit hoops-"
"Jerome-"
"And your staves! Your staves ... so well planned, so tightly fit. You are as fine a cask as I ever seen, you marvellous little barrel. To say nothing of your bung-."
See what I mean?
I think in my review of
Lies
I commented on the deftness and subtlety of the world building - well, in RSURS, the action has moved from a city made of elderglass to a city consisting of islands made of elderglass. Astonishing. And sadly the delicacy of touch seems to have been replaced by the typical fantasy fiction obsession with geographic detail. It's nowhere near
Perdido Street Station
but, as much as I enjoy Lynch's world, there's a bit too much of this sort of thing:
Tal Verrar, the Rose of the Gods, at the westernmost edge of what the Therin people call the civilised world.
If you could stand in thin air a thousand yards above Tal Verrar's tallest towers, or float in lazy circles there like the nations of gulls that infest the city's crevices and rooftops, you would see how its vast, dark islands have given this place its ancient nickname. They whirl outward from the city's heart, a series of crescents steadily increasing in size, like the stylised petals of a rose in an artist's mosaic.
And so on for two or more pages at a time. A bit like this review really.
Also it has to be said, the plot makes no sense whatsoever. It attempts to follow the embedded narrative format of the first book but it feels strained: Lynch occasionally plays with chronology, explaining how events came about after they occur, and offers a few reminiscences but it's noticeably a device now, rather than the most natural vehicle to tell the story. And, like the first book, it begins with Locke and Jean mid-heist only to drag them - reluctant and swearing as ever - into much bigger events, allowing the plot to twist, turn, double back on itself and eventually come full circle in a strangely satisfying manner. Except this time, it turns out that the Archon of Tal Verrar wants them to become ... wait for it ... pirates. Yes. Pirates. Two conmen from the streets of Camorr. Pirates. Now, I know that pirates are just inherently cool and you can't go wrong with them but still, come on. What's next? Locke Lamora and some ninjas? Locke Lamora and zombies? I don't know whether to respect the sheer brass bollocks ludicrousness of it or complain bitterly because it has to be the most spurious excuse for a plot I've ever encountered. And the fact that even main characters complain about the stupidity doesn't actually counteract that stupidity:
"Send us out to sea to find an excuse for you, that's what you said," said Locke. "Send us out to sea. Has your brain swelled against the inside of skull? How the screaming fucking hell do you expect the two of us to raise a bloody pirate armada in a place we've never been and convince it to come merrily die at the hands of the navy that bent it over the table and fucked it in the arse last time."
This is Lynch's latest technique, by the way, one I think he might have borrowed from JK Rowling. He seems have developed a tendency to address the inevitable plot holes of his novels by having his characters draw attention to it. To be honest,
fridge logic
doesn't bother me - I don't care how Buffy the Vampire slayer pays the mortgage on her dead mother's house or how Sydney Bristow circles the globe in half an episode - but attempting to pass it off as anything other than what it is offends me. Having the Archon blackmail Locke and Jean into mustering a pirate armada for political reasons is little more than a blatant excuse for the author to have them messing about with pirates, which is in itself fair enough. However, having Locke and Jean constantly bitching about the insanity of the plan even as they enact it only serves to induce bouts of fridge logic before you're even anywhere near the fridge. It also leads to odd little moments like this:
"Why not?" [said Jean] "Why not? We carry your precious misery with us like a holy fucking relic. Don't talk about Sabetha Belacoros. Don't talk about the plays. Don't talk about Jasmer or Espara or any of the schemes we ran. I lived with her for nine years, same as you, and I've pretended she doesn't fucking exist to avoid upsetting you. Well I'm not you. I'm not content to live like an oath-bond monk. I have a life outside your gods-damned shadow."
Err...actually Jean, you're a sidekick. Haven't you noticed? You actually
do not
have a life outside Locke Lamora's gods-damned shadow. The more Lynch tries to demonstrate to the reader that Jean is a person in his own right the less convincing it becomes. All it does is illustrate the fact that whatever Jean does on his own account is completely meaningless because his only relevance is tied to his supporting role, a role to which he will always return. His short-lived relationship - although actually moderately engaging, while it lasts - is only further evidence of this. You can see its inevitably tragic conclusion approaching on the horizon like the sails of the good ship Obvious.
The other thing I'm feeling a little bit peeved is Lynch's reliance on a technique he seems to have ganked from
Alias.
Now, I'm not sure if it continues in the later seasons but the early episodes of
Alias
always end with a cliff-hanger. And at first I used to get tremendously caught up in them. Oh no, I'd cry, Sydney is hanging from a cliff with only her suspender belt between her and certain death. Oh no, Sydney's rival has locked her in the poison-gas filled vault. Oh no, Sydney is being held at gunpoint by the bad guys. And then I'd insist that we watched another episode to find out what was going to happen, only to be faintly disappointed when the desperate, deadly situation resolved itself harmlessly in about two minutes of screen time. RSURS opens with Locke and Jean caught at crossbow-point on the docks and then, gasp, ever-faithful Jean turns on Locke. The novel then spools backwards in time to show you how they got themselves into this mess and, yes, it's arresting except that it's basically just like
Alias
, a cliff-hanger critical on the surface but ultimately completely meaningless and wrapped up quicker than a streaker at a tennis match. A couple of similar situations happen over the course of the book and, despite the satisfactory resolution of the plot, there's one left right at the end. I suspect I'd be more interested/frustrated by this Tense and Terrible State Of Affairs if the experience of the rest of the novel hadn't led me to the conviction that it's merely there for affect.
Okay, so I've just written four pages of bitching about RSURS but the fact remains that, despite its flaws, despite everything in it that doesn't quite work for me, I still heartily enjoyed it and very nearly loved it. Pirates, for God's sake, pirates! It's not quite as taut as the first book but once Locke and Jean hit the high seas the pace really picks up and the book becomes wonderful fun, sweeping you along on sheer exuberance and panache. And, damn it all, that's good enough for me. Roll on book three.
bookmark this with - facebook - delicious - digg - stumbleupon - reddit